James C. Bucklin. For perhaps the last twenty-five years of his active business life, Mr. Bucklin gave his attention to architecture, and designed many of the finest buildings of his day in Providence, among them the Arcade, the Westminster Congregational Church edifice, the Butler Hospital for the Insane, the Hoppin homestead, Music Hall, Howard Block and the Reynolds Building.
In the year 2006, the Arcade still stands. The Arcade Building built by James C. Bucklin is a building that is notable in the history of architecture, both for the size of its columns (the largest in the country at the time) and for being the first indoor shopping mall in the United States.

Another of his buildings, at 68 Waterman Street, is now known (2000 AD) as the Cabinet Building of Brown University. When it was first erected it was designed for, and used by, the Rhode Island Historical Society as its first headquarters building designed specially for it.

James C. Bucklin was involved in the "best" part of society of Providence, as evidenced by his being one of the original 88 limited charter members of the Squantum Association, a social club that continues to this day (although now it admits women).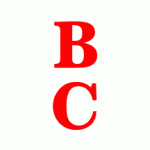 Thomas Peck Bucklin. Living in New York city, a line of clipper ships and a trade in tea allowed him to retire with a fortune. His firm of Bucklin and Crane, specializing in the China and San Francisco routes from New York, was one of the most successful of the clipper ship shipping firms. The red on white BC flag of the shipping line's ships is shown above. [Private Signals of the Merchants of New York, Joe McMillan, 2001.]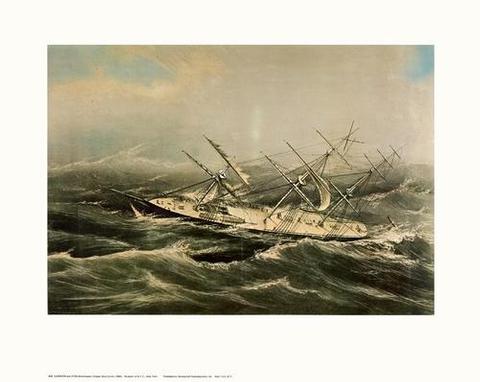 Above is a dramatic Currier and Ives print of the Bucklin and Crane ship Comet, which was just one of their many clipper ships. Size of the ship was 241 feet long x 41.4 wide, and 22.2 feet from the hull bottom to the deck. On her first voyage from Queenstown, she carried a total of 525 passengers, 25 in first- and second-class accommodations. Built for the California and China trades, Bucklin & Crane's Comet was noted for her fine passenger accommodations, which included a toilet, library, and bathrooms. An extreme clipper ship, on her maiden passage from New York to San Francisco to Hong Kong the ship was loaded with a cargo of teas and silks that was the most valuable cargo ever imported into the United States to that time. The next year, Comet raced Flying Dutchman from San Francisco and arrived at New York in record time in 83 days, a day and a half before the Dutchman. In 1854 she went from Liverpool to  Hong Kong in a record 84 days, 16 hours, anchor to anchor. [Cutler, Greyhounds of the Sea. Howe & Matthews, American Clipper Ships. Stammers, Passage Makers.]
Col James J. P. Bucklin, a veteran of the Civil War, lead a regiment, and thereafter was harbormaster of Providence for many years.
Orson Bucklin was just one of several Bucklins who had patents issued for inventions. In 1901 Orson Bucklin patented a machine for making rope. [Patent 686,440 Nov 12 1901 Orson Bucklin]. The Bucklin rope machine is the most common rope machine found in 2006 in farm auctions and in antique shops. The reason it is so common is that it was, and still is, a good working rope maker.
About 1830, rope walks, for making rope by hand, started to give way to rope made by machine. Farmers far from a store, where they could buy rope of various sizes, needed a way to make larger ropers from twine or smaller rope that they had on hand. This Bucklin machine was manufactured in large numbers by Thomas Manufacturing. It was not only sold by Thomas Manufacturing, but also also sold by Chicago Appliance, and by Sears. This machine was also manufactured by a firm in Sioux City, Iowa and sold by them as the "Ideal Rope Machine" and also as the "Arcade Rope Machine". Variants of the Bucklin machine were produced by other persons, including a "Four Hook Rope Maker" which was marked in raised letters, Pat. Dec. 22, 1908 , a Canadian Patent. This patent was not by Bucklin, but rather by two Americans (Matchette and Smith) who apparently decided to cash in on a good thing and had a patent issued in Canada for the same machine. The hooks and gears are identical with Bucklin's 1901 patent.